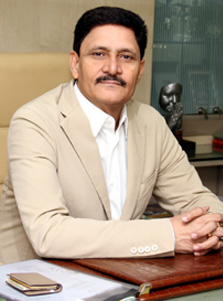 "Our endeavor is to develop leaders,  managers and responsible citizens for   the  country" 
The revolution launched in Silicon Valley in early seventies in IT industry by Indian origin IT geeks is now visible across industry sectors in India.  Our country is becoming the preferred investment destination of the world and as per recent financial surveys is likely to become World's Second Economic Super Power by the year 2040.
While industry in India is gaining confidence to stand up to the competition from world's industrial majors, we at Thakur Educational Group have realized that education sector cannot remain indifferent.  We have also realized that the growing confidence in Indian industry is opening up various vistas of opportunities for students and education sector must rise to meet the expectations of the industry.
Thakur Educational Group has therefore chosen to provide world class school education from kindergarten to 12th standard encompassing local as well as global needs of society. Middle level and higher end education needs have been taken care of by providing engineering diploma, undergraduate, post graduate courses and research facilities in various disciplines which include commerce, science, economics, computer, engineering and management.  Specialized courses such as Aviation Technology, Pilot's Training and Animation Technology courses have also been instituted to measure up to the current market needs.  We cater for the needs of the industry without diluting requirements of regulating bodies.
Through provision of state-of-the art infrastructure, qualified and experience faculty, process driven quality in delivery of education and overall development of students, we at TEG ensure that industry gets students who are fit to carry out given task on day one they join the industry.  Our endeavor is to develop leaders, managers and responsible citizens for the country.
V. K. Singh